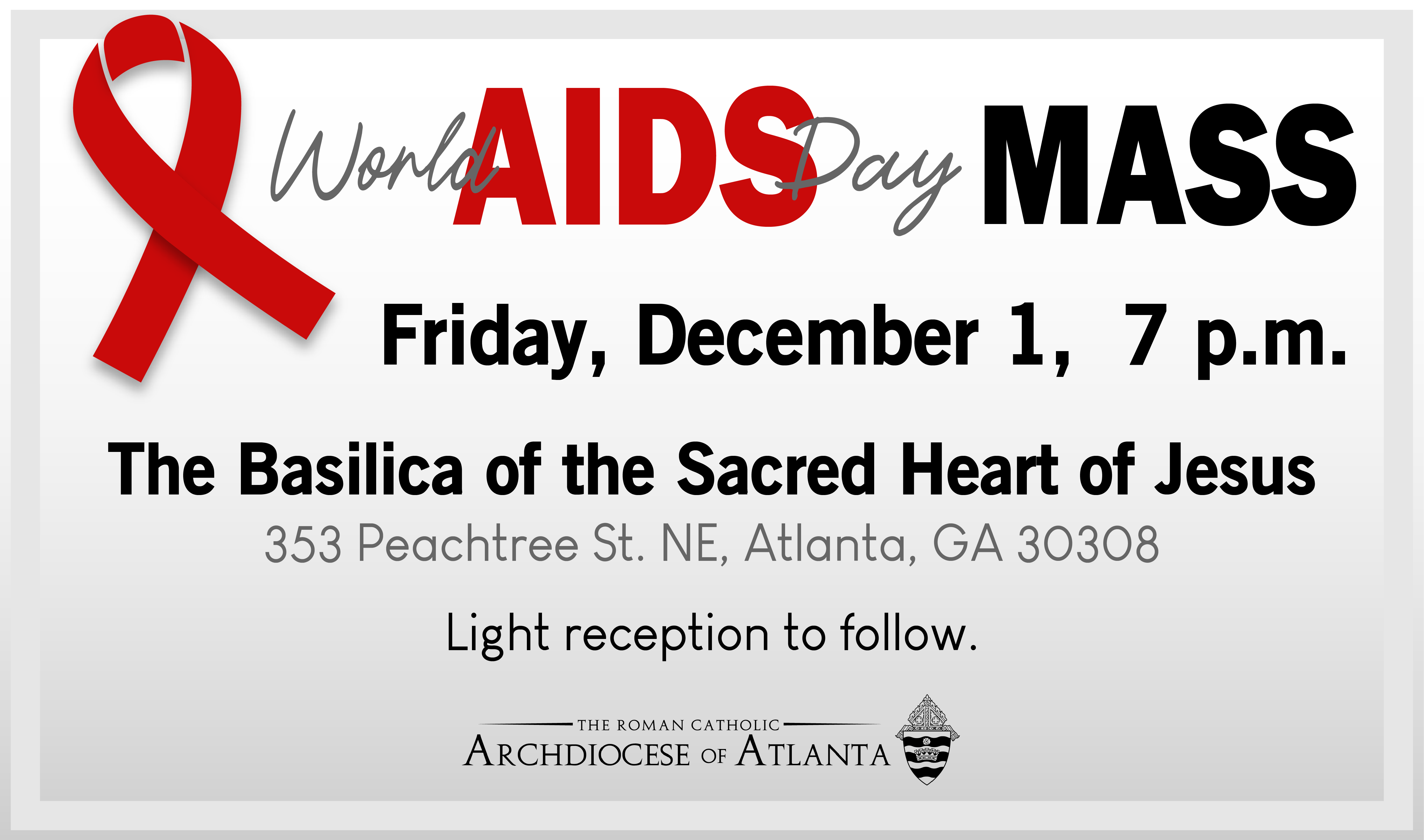 The World AIDS Day Mass will be held on Friday, December 1, at 7 p.m. at the Basilica of the Sacred Heart of Jesus, 353 Peachtree St NE, Atlanta, GA 30308. A light reception will follow Mass.
Join us in prayer and fellowship as we pray for those living with HIV/AIDS, for their families and caregivers, as well as for an end to the injustices that obstruct the fight against this and all pandemics.
The United States Conference of Catholic Bishops (USCCB) has a HIV/AIDS Ministry that provides resources and support to those affected by HIV/AIDS. The ministry is committed to promoting awareness and prevention of HIV/AIDS, as well as providing pastoral care to those living with the disease.  For more information on HIV/AIDS Ministry in the Archdiocese of Atlanta, please contact Kat Doyle at kdoyle@archatl.com or 404.920.7897.
|||::
Basilica of the Sacred Heart of Jesus (404) 522-6800

Content expires at 3:39pm on Sunday November 15th, 2026