The Office of Intercultural Ministries is proud to lead the archdiocesan effort in celebrating with sisters and brothers of the larger faith community in commemorating the life and legacy of Dr. Martin Luther King Jr. in January 2024.
We invite you to join us for our Youth Celebration on Sunday, January 14 at 3 p.m. at Saint John the Evangelist Catholic School (240 Arnold St, Hapeville, 30354). The event will feature students from our Catholic schools honoring Dr. King's life and legacy through written word, artwork and performances!
If you have any questions or comments, please feel free to contact Mr. Ashley Morris, Director of Black Catholic Affairs of the Office of Intercultural Ministries at amorris@archatl.com or 404-920-7586.
2024 MLK Jr. Eucharistic Celebration Flyer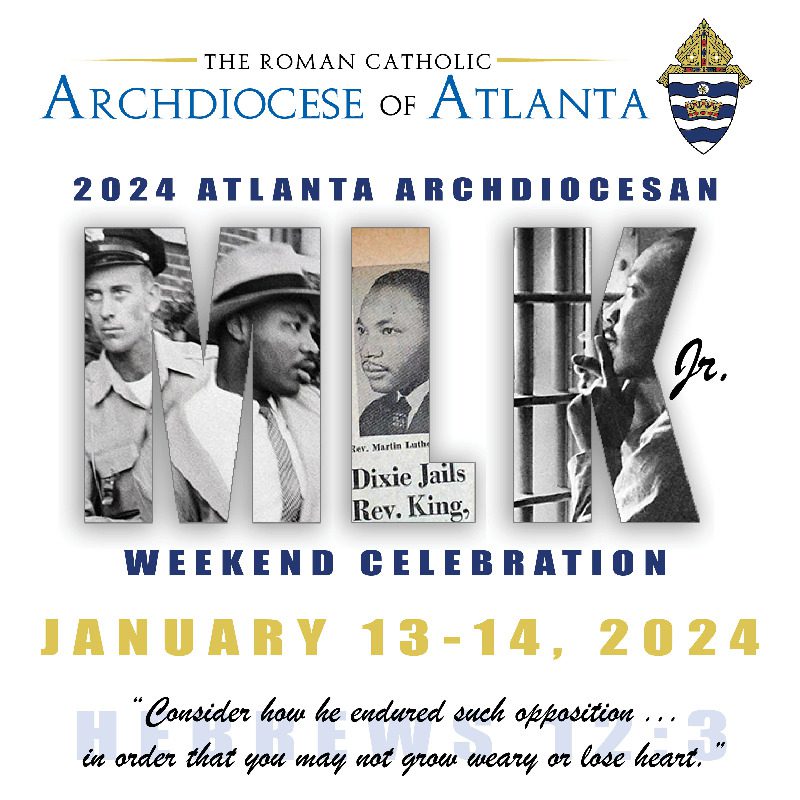 |||::
230 Arnold St., Hapeville, GA 30354
Content expires at 11:53am on Tuesday November 3rd, 2026