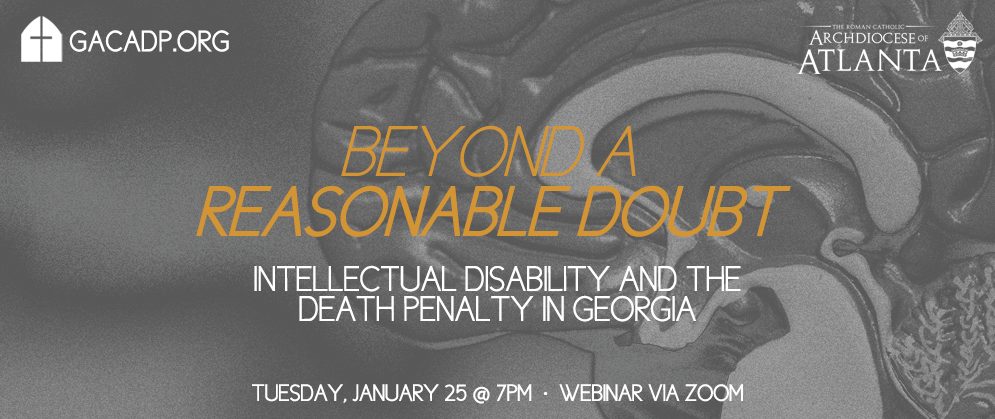 In the state of Georgia, a person with a diagnosis of intellectual disability, regardless of severity, must prove their intellectual disability "beyond a reasonable doubt." Further, the intellectual disability must be introduced not just during sentencing, but also during the trial phase. This standard of proof is the narrowest of any state in the entire country. To date, no one has been able to meet that standard.
Georgia Catholics Against the Death Penalty invite you to join us on Tuesday, January 25, at 7:00 p.m. for a discussion on intellectual and developmental disabilities, what Georgia's standard of proof means for people with disabilities and actions we can all take to work toward the reform of our criminal justice system.
Click here to register.
Content expires at 9:21am on Wednesday January 3rd, 2024