"Come and See" is a free retreat weekend hosted by St. Joseph Seminary College in Saint Benedict, LA, March 31 – April 2. This weekend is about how to discern God's call for your life. You will have the opportunity to speak with priests and seminarians about discerning your vocation, pray with other men who are considering the priesthood, as well as seminarians and priests, experience seminary life, learn about the school and much more!
Meals provided, beds provided (bring bed linens, pillow, towels and personal items), prayer provided.
Men, ages 16 to 30 who may be considering a vocation to the priesthood are invited to attend. It is important to note that the retreat is conducted in a "no pressure, no hard-sell" environment. The atmosphere is prayerful, positive and fraternal.
We depart Friday, March 31, at 8 a.m. and return Sunday, April 2, at approximately 10 p.m.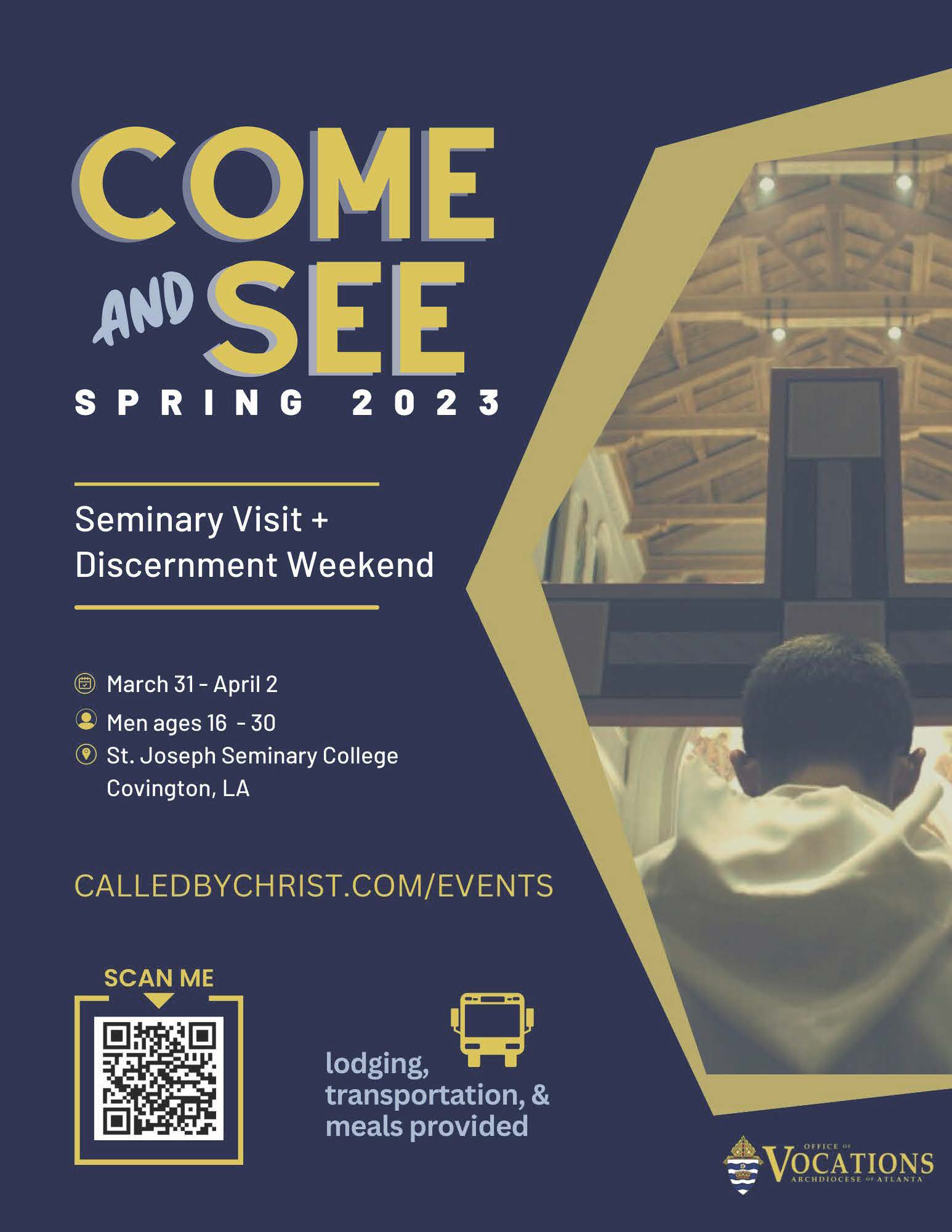 |||::
75376 River Rd. Saint Benedict, LA 70457