You are invited to join the Archdiocese of Atlanta Choir for "Come Let Us Adore, an evening of carols and scripture for the season," on Friday, December 16, at 8 p.m. at Immaculate Heart of Mary Parish, 2855 Briarcliff Road NE, Atlanta 30329.
The choir, directed by music minister Dónal Noonan and accompanied by associate musical director Catlin Norton on piano, will present a variety of Christmas carols and Scriptures as a gift for all those who wish to enter joyfully into the season. A chamber orchestra and representatives from various cultures present in the archdiocese will make this an evening to remember.
Archbishop Gregory J. Hartmayer, OFM Conv., will preside over the event. You are invited to come listen and sing along at the service and raise a toast at the reception immediately after.
For more information, contact archchoir@archatl.com.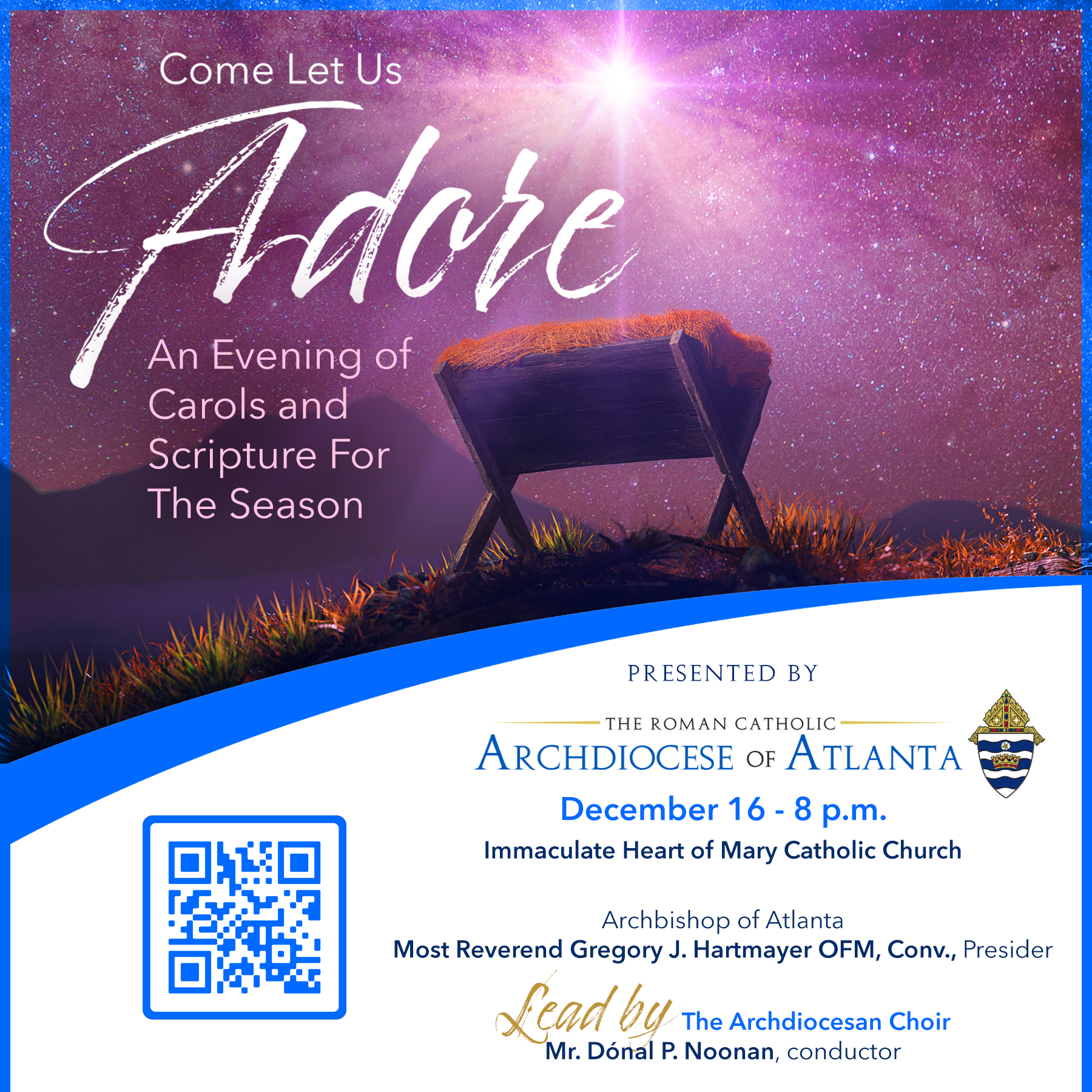 |||::
2855 Briarcliff Road, NE, Atlanta, GA 30329