The theme for our 2023 MLK Jr. Observation is: "Be joyful in hope, patient in affliction, faithful in prayer" (Rom 12:12)
The Youth Celebration will be held at St. John the Evangelist Catholic School in Hapeville, GA on Sunday, January 15, 2023 at 3:00 PM.
Additionally, a MLK Mass celebrated by Archbishop Hartmayer will be held at St. Paul of the Cross on Saturday, January 14, 2023 at 1:00 PM.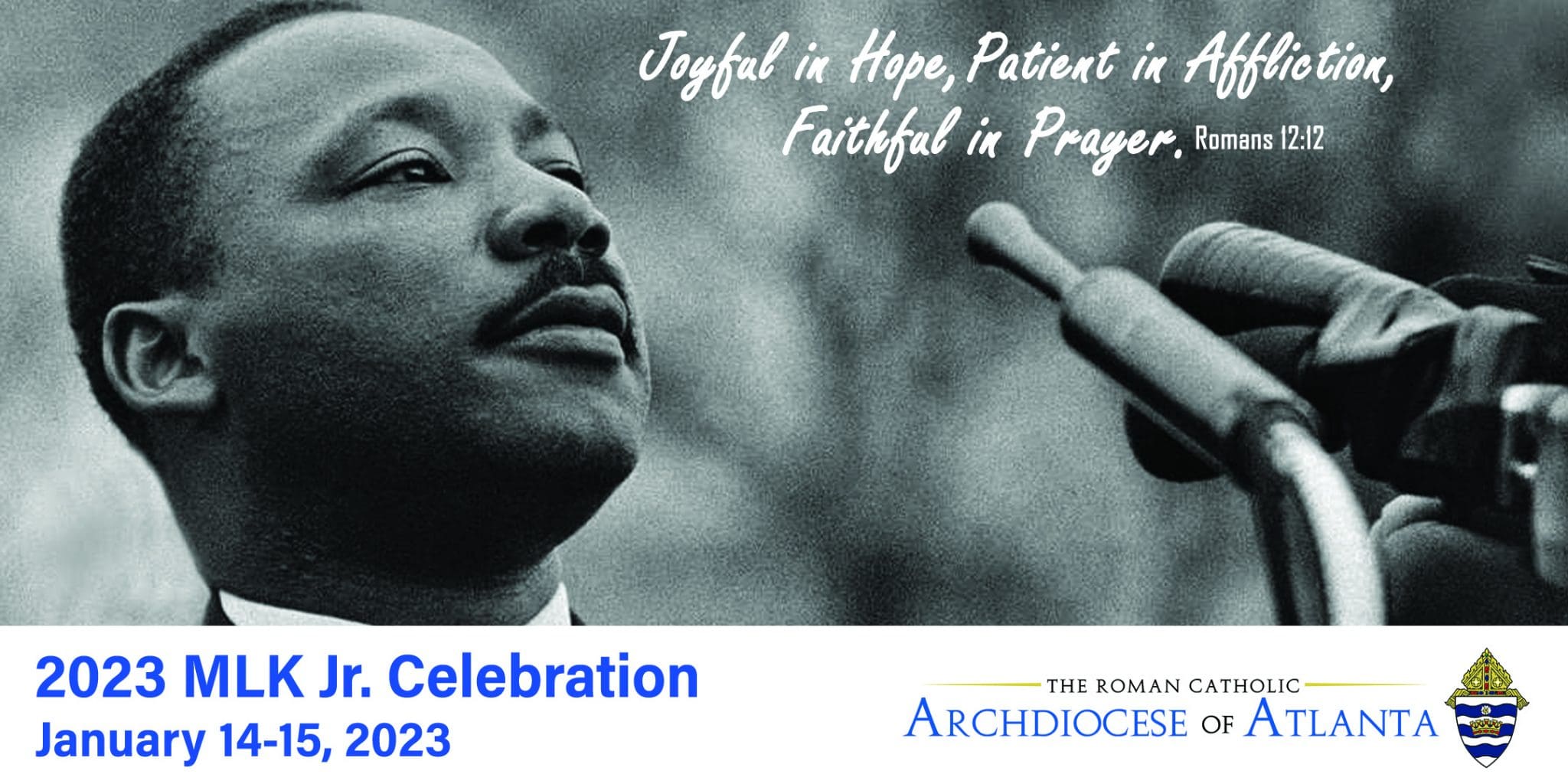 |||::
240 Arnold Street Hapeville, GA 30354