The oratorical contest is sponsored by the Modern Woodmen of America, a member-owned fraternal financial services organization. The group began the oratorical in 1948, as an opportunity for students to develop skills in clear thinking, research, writing and public speaking.
Today, it is an important event in schools across the nation.
The program is available to all schools between January and March each year. Competition is open to students in grades 5 through 8. Each year, the Archdiocesan schools compete at both the school and the archdiocesan levels.
The top 3 winners at the Archdiocesan level receive a trophy and recognition for their school.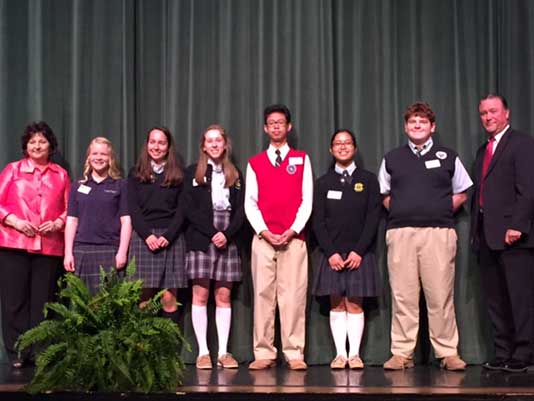 |||::
11320 Woodstock Road Roswell, GA 30075