Hartmayer, OFM Conv, Archbishop of Atlanta by his excellency The Most Reverend Christophe Pierre, Apostolic Nuncio To The United States, on the Memorial of Our Lady of the Rosary.This celebration will take the place of the Mass usually broadcast from the Chancery every day, but will start at 12:30 p.m.
The pallium is a liturgical vestment made of white wool, symbol of the bishop as the Good Shepherd and , at the same time, of the Lamb Crucified for the salvation of the human race. It is almost five centimeters wide, curved at the center thus allowing it to rest on the shoulders with two black flaps falling in front and behind. It is decorated with six crosses of black silk, one on each end and four on the incurvature, and is decorated in front and on the back, with three pins made of gold and jewels (acicula).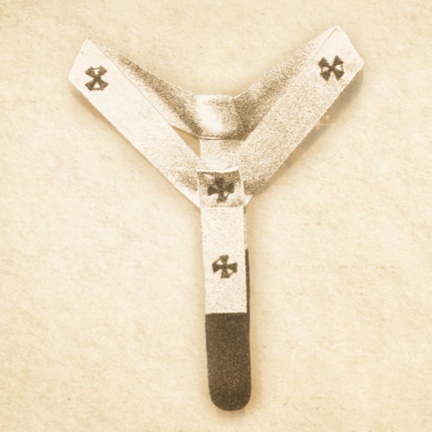 Pallium Mass Program
To make this program full screen to follow along during the mass click on the

below.
|||::
11330 Woodstock Road Roswell, GA 30075