The marginalized communities that face the greatest threat of AIDS also face structural inequalities that put up barriers to stemming the tide of new infections as well as preventing existing HIV infections from becoming AIDS. Progress must be made to equalize access to information, healthcare and technology across the Global North and South so that all communities can thrive.
Join us in prayer and fellowship as we pray for those infected with HIV/AIDS, for their families and caregivers as well as for an end to the injustices that obstruct the fight against this and all pandemics.
The World AIDS Day Mass will be held on Thursday, December 1, at 7:00 p.m. at St. Thomas More Catholic Church, located at 636 W Ponce de Leon Avenue, Decatur, Georgia 30030. A reception will follow Mass.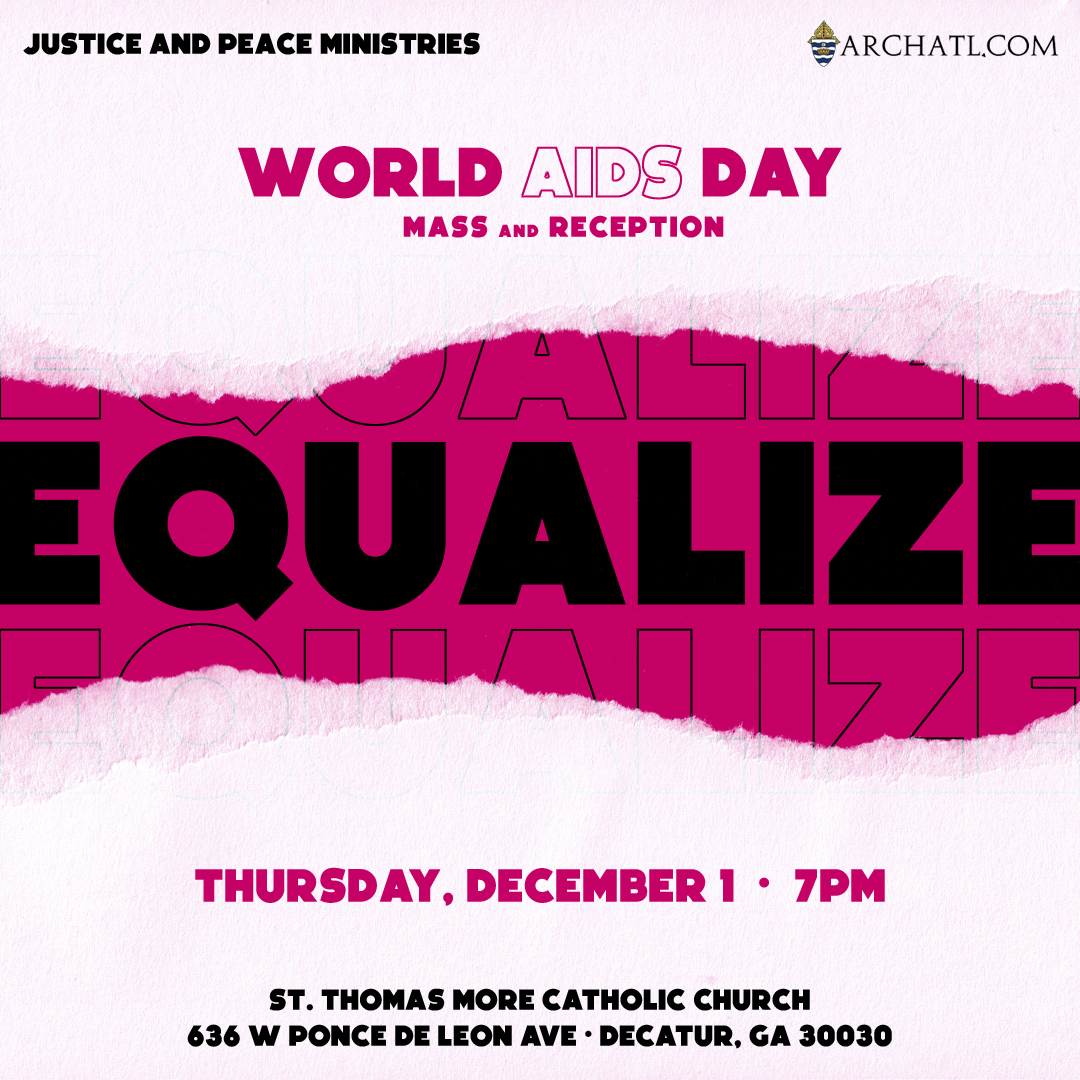 |||::
636 W Ponce de Leon Avenue, Decatur, Georgia 30030