The Office of Catholic Schools
WELCOME GRANTS
to new students for the 2020-21 school year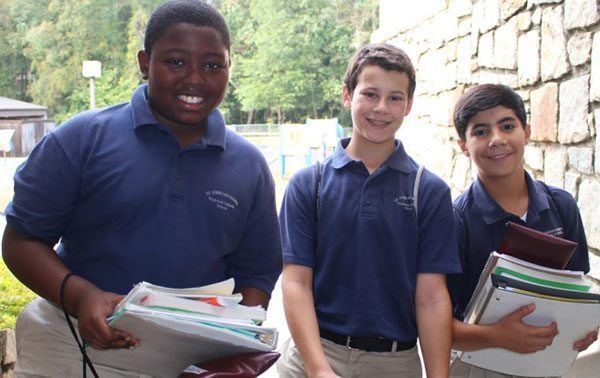 Come see what a Catholic education can do for your child and your family.
Once accepted into one of our participating schools, Welcome Grant recipients will receive a tuition discount for two consecutive school years.
Students entering PreK through Seventh grades will receive $2500.00 off the first year's tuition and $1500.00 off the second year's tuition.
Eligibility
Students must be Catholic and may not currently be enrolled in another Catholic school.
Students currently enrolled in another Atlanta Catholic school will not qualify, including independent Catholic schools.
Students must be entering PreK through Seventh Grades. Students entering Eight Grade do not qualify.
Admission procedures will be conducted at each participating school; all admission decisions are determined by the school's administrative teams.
SEVIS students are not eligible for Welcome Grants.
Welcome Grants are reserved for new applicants to the school on or after May 15, 2020.
There is no risk in applying!
Elementary schools will waive the testing and application fees.