Academics

Outstanding Academic Preparation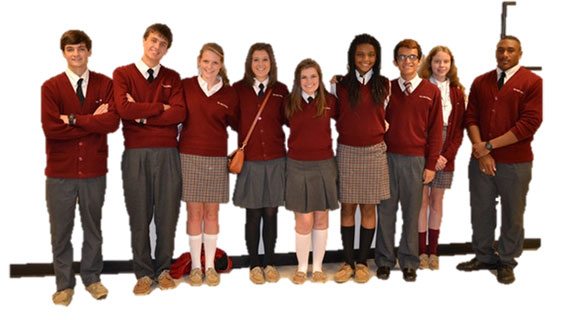 Outstanding academic preparation is a hallmark of a Catholic education in the Archdiocese of Atlanta. Year after year, our students perform higher than the national norm as measured by standardized assessments.
Iowa Assessment Scores 2018
Kindergarten – 8th Grade
National Percentile Rank
Curriculum for all grades K-12 is developed locally by our schools' teachers, administrators and Office of Catholic Schools staff.
Our standards are derived from national and state curriculum standards, but designed to meet the needs of the students we serve.
Goals of Curriculum
Communicate the Gospel message.
Engender a sense of responsibility as members of a church community.
Empower learners to accept responsibility for the acquisition and use of knowledge.
Cultivate a desire for continuous learning through formal and informal education.
Engender a sense of responsibility as citizens within a democracy.
Empower learners to make informed choices.
Use independent and critical thinking.
Strive toward connectedness of all learning.
Implement instruction, which is developmentally appropriate.
Strive toward clear and accurate communication through the development of a variety of skills.
Represent all subject areas resulting in comprehensive literacy.
Use all available technologies to support instruction.
Implement effective prevention programs as early as possible for students who demonstrate learning challenges.
To ensure a thorough foundation of knowledge for successful transition into secondary study.