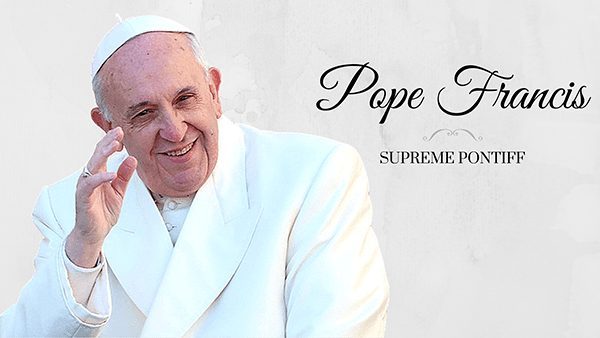 Biography
Fast Facts on Pope Francis
| | |
| --- | --- |
| Name: | Jorge Mario Bergoglio |
| Birthday: | December 17 |
| Country: | Argentina |
| Elected: | March 13, 2013 |
| Twitter: | @pontifex |
Pope Francis was born Jorge Mario Bergolio in Argentina on December 17, 1936 to Italian immigrants. He graduated as a chemical technician and later chose priesthood, entering the Diocesan Seminary of Villa Devoto. In 1958, he entered the novitiate of the Society of Jesus. He continued his studies in humanities, graduating with a degree in philosophy from the Colegio de San José in San Miguel. He has taught literature and psychology classes in Santa Fé and Buenos Aires in Argentina.
In 1969, he was ordained a priest, and made his final profession with the Jesuits in 1973. Later this year, he was appointed Provincial of the Jesuits in Argentina, and held this position for six years. After this, he worked on the collegiate level as a rector and parish priest in San Miguel. He also served as a spiritual director and confessor in Buenos Aires.
In May 1992, Pope John Paul II appointed him titular Bishop of Auca and Auxiliary of Buenos Aires. He was later appointed to Episcopal Vicar of the Flores district, and later the office of Vicar General of the Archdiocese. In 1998, he became the Archishop, Primate of Argentina and Ordinary for Eastern-rite faithful in Argentina who have no Ordinary rite of their own. Three years later, Pope John Paul II created him Cardinal, assigning him the title of San Roberto Bellarmino. He was elected Supreme Pontiff on March 13, 2013.
Content taken from "Biography of the Holy Father Francis" on the Vatican Website.