The Most Reverend John Nhàn Trần, Auxiliary Bishop of Atlanta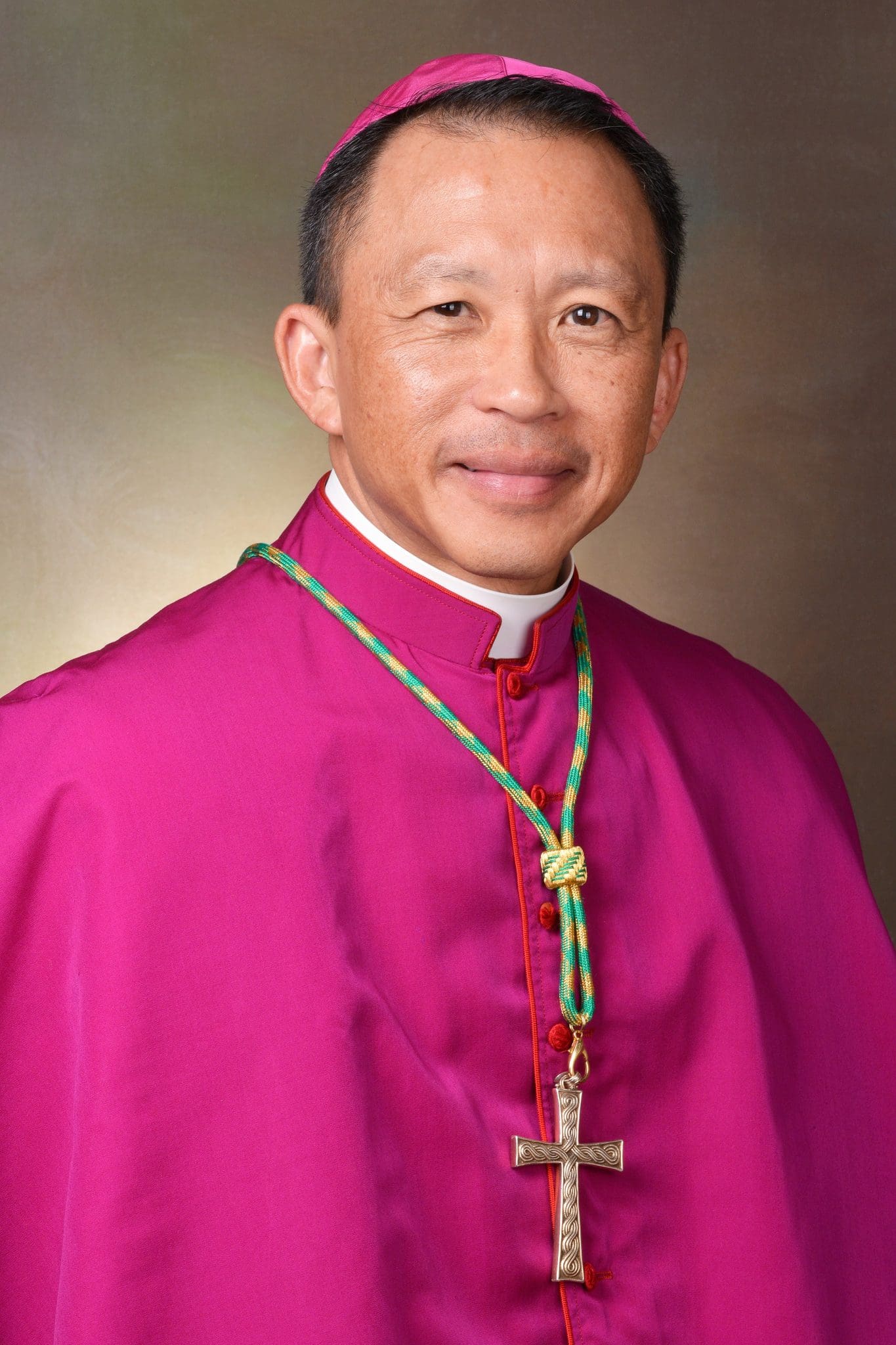 Pope Francis named Father John Nhan Tran as auxiliary bishop of the Archdiocese of Atlanta Oct. 25, 2022.
Bishop Tran served as pastor of Mary, Queen of Peace Catholic Church, in Mandeville, Louisiana, since from 2014 until he was named a bishop in 2022. Tran was born in Vietnam in 1966 to the late Dung Van Tran and Lai Thi Nguyen. He and his family left their home country and received refugee status in the United States following the Vietnam War.
Settling in New Orleans, Bishop Tran attended Edna Karr Jr. High before moving to New York to finish high school. He then attended Don Bosco College in New Jersey before returning to the New Orleans area to complete studies at St. Joseph Seminary College and Notre Dame Seminary. Bishop Tran graduated from Notre Dame Seminary with a Master of Divinity in 1992 and was ordained to the priesthood for the Archdiocese of New Orleans on May 30, 1992.
Bishop Tran has served as both a parochial vicar and pastor in parishes throughout the Archdiocese of New Orleans before assignment as pastor of Mary, Queen of Peace Church. Bishop Tran has served on a number of councils and committees including the Priest Personnel Board, Presbyteral (Priests) Council, where he served as chair, and the Council of Deans as dean of the St. John-St. Charles Deanery of New Orleans. He is a member of the Knights of Columbus and has been active with ministries supporting the Vietnamese community in New Orleans.
Auxiliary Bishop John Nhan Tran Coat of Arms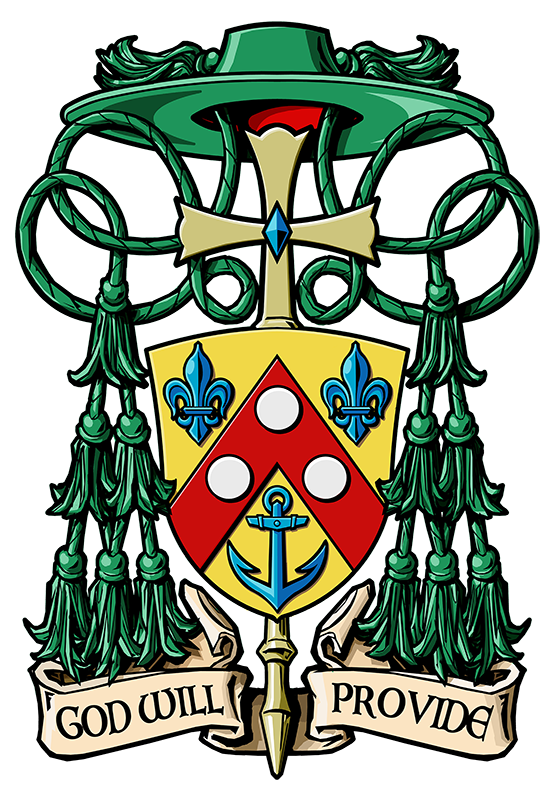 Blazon:
Or, on a chevron Gules, between in chief two fleurs-de-lys and in base an anchor Azure, three plates.
Description:
The arms of Bishop-Elect Tran pay homage to his family origin, his faith in and dependence on God's providence, and the institutions and parishes that have shaped him in his service to the Church. Yellow and red (in heraldic terminology, Or and Gules; Or being used interchangeably to describe gold or yellow) are derived from the South Vietnamese flag prior to 1975, his place of birth in 1966. The chevron is meant to resemble the carpenter's square of St. Joseph, recalling his studies at St. Joseph Seminary College, St. Benedict, LA, and his childhood home parish in Algiers, LA. The two blue (Azure) fleurs-de-lys above (in chief), representing Mary, refer to Notre Dame Seminary, New Orleans, and his subsequent time as pastor of Mary, Queen of Peace in Mandeville, LA. Both the anchor below (in base) and the three white discs on the chevron (called plates, a term of heraldic art used to describe any white or silver rondel) symbolize dependence on God and His providing care for us: the three discs represent manna, and thus also the Eucharist, and the anchor, hope. The anchor also recalls the emblem of the Salesians who educated him in high school, and again emphasizes dependence on God as the foundation of our lives, and Jesus's invitation to his followers to become "fishers of men." The motto once again returns to the theme of hope and providence and is an English version of the inscription Deus Providebit over the entry to Notre Dame Seminary
By: Matthew Alderman, KM, KHS
Illustrator and Heraldic Consultant
Mathew Alderman Studios