Active Respect Life Parish Groups
Here is a list of parishes in the Archdiocese of Atlanta with active Respect Life Groups.
These groups follow the mission and vision of the USCCB Prolife Secretariat
Basilica of the Sacred Heart of Jesus
Cathedral of Christ the King
Holy Family
Holy Spirit Catholic Church
Holy Trinity
Immaculate Heart of Mary
Mary Our Queen
Our Lady of Lourdes
Our Lady of Perpetual Help
Our Lady of the Assumption
Prince of Peace
St. Ann
St. Anna, Monroe
St. Benedict Catholic Church
St. Brendan the Navigator
St. Brigid
St. Catherine of Siena
St. Francis de Sales
St. Francis of Assisi Catholic Church
St. John Neumann
St. John the Evangelist
St. Joseph (Dalton)
St. Joseph (Athens)
St. Joseph Marietta
St. Joseph Maronite
St. Jude the Apostle
St. Marguerite d'Youville Catholic Church
St. Michael – Gainesville, GA
St. Michael- Woodstock
St. Oliver Plunkett
St. Paul the Apostle- Cleveland
St. Peter- LaGrange
St. Philip Benizi, Jonesboro
St. Pius X (Covington)
St. Thomas the Apostle
St. Peter Chanel
St. Stephen the Martyr- Lilburn
St. Vincent De Paul (Dallas GA)
St. Teresa (Douglasville)
Transfiguration
Want to see your parish on this list?
Contact us for assistance with starting up a Respect Life Ministry at your parish.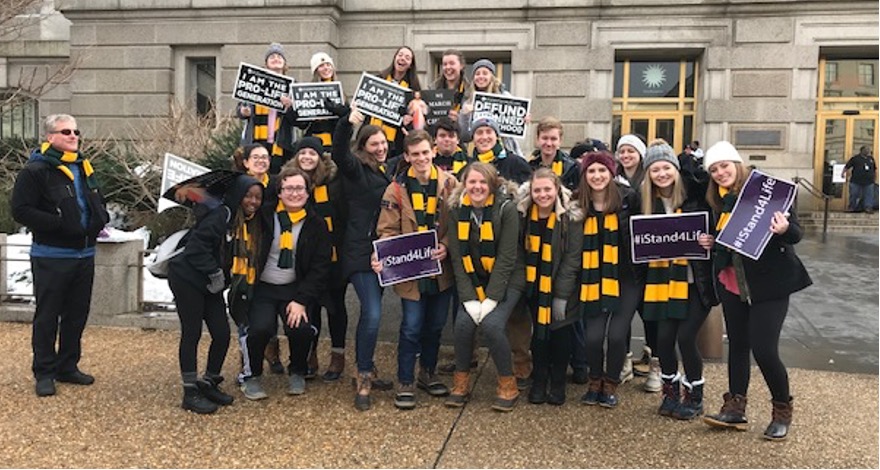 Prolife School Clubs
Here are the colleges and schools who have active prolife groups that we know of.
Colleges:
Georgia Tech
Kennesaw State University (Students For Life at KSU)
UGA Students For Life
Mercer Students For Life
Georgia Highlands College (GHC Students For Life)
Toccoa Falls
High Schools:
Blessed Trinity Catholic High School
Holy Spirit Prep
Middle Schools:
John Neumann Catholic School
Want to get connected with any of these groups? Contact us.