Like anything good in life, happy marriages don't just happen – they require a certain amount of attention and self-sacrifice. The Archdiocese of Atlanta and other Catholic organizations offer programs, events, and resources to help couples focus on, improve, and celebrate their marriages to make them stronger.
50th & 60th Anniversary Mass
The 50/60 Wedding Anniversary Mass is a special Mass for those who are celebrating their 50th or 60th wedding anniversary and to publicly recognize their powerful witness to the importance and permanence of marriage. The married couples have the opportunity as a group to renew their wedding vows and receive a blessing from the Archbishop. The mass is followed by a light reception. Family and friends of the couples are invited to attend. However, space is limited so we ask that you please take time to register in advance.
The next Marriage Anniversary Mass will be:
Date: Saturday, August 13, 2022
Time: 12:00 PM
Location: Saint Brigid Catholic Church
3400 Old Alabama Road, Johns Creek, GA 30022
Registration Deadline: August 6, 2022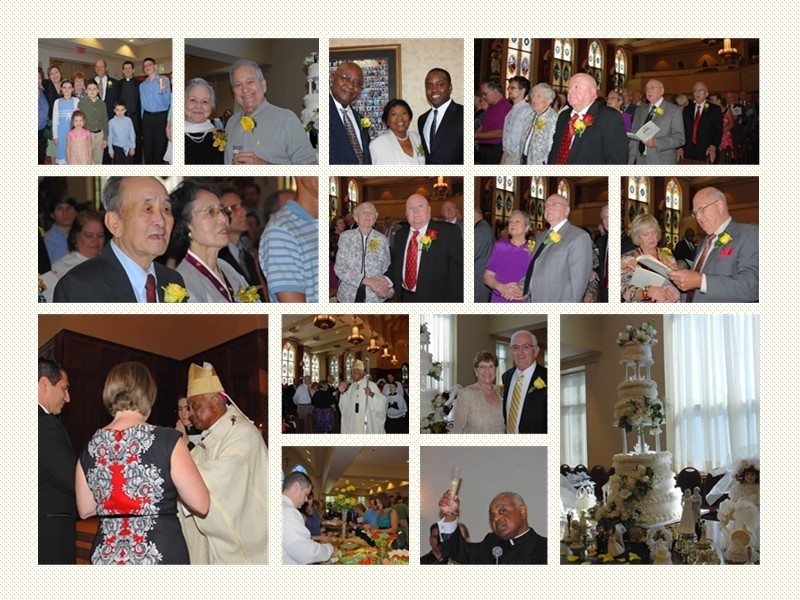 Georgia-Tennessee Worldwide Marriage Encounter
Georgia-Tennessee Worldwide Marriage Encounter offers a weekend experience for married couples who want to recapture the closeness of their young relationship. Over time, careers and families tug at the quality time a couple has together, occasionally straining the best of relationships. On the Marriage Encounter Weekend we teach couples a new way to communicate, making it possible to find closeness even in the most ordinary exchanges. The resulting renewal brings new life to their relationship, their family, and to their church.
For more information about weekends offered in English, please call 678-242-9963. To apply for an upcoming weekend, visit http://wwme.org.
For Encuentro Matrimonial Mundial information, visit https://wwme.org/?lang=es Inscripciones por teléfono: 916-538-8167.
Marriage Encounter also offers an annual St. Valentine's Ball. Please click on the image below for more details.
These programs work in partnership with the Office of Formation and Discipleship, Marriage & Family Ministry, but are operated independently by the Georgia-Tennessee Worldwide Marriage Encounter.
National Marriage Week is a collaborative campaign to strengthen individual marriages, reduce the divorce rate, and build a stronger marriage culture, which in turn helps curtail poverty and benefits children. Together we can make more impact than working alone. Please join with others to host special events, launch a marriage class or home group, or place local advertising or news stories during National Marriage Week USA.