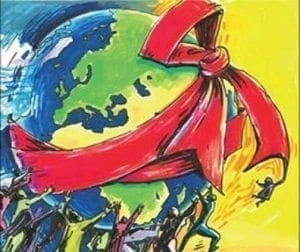 The Archdiocese of Atlanta's HIV/AIDS Ministry support is inspired by Catholic social teaching, acknowledging the God-given dignity of each human being and advocating for just programs which allow access for all people to prevention education, early testing, healthcare treatment (including medications), spiritual accompaniment, and support for all our brothers and sisters infected and affected by HIV and AIDS.
As Catholics, we believe that our faith communities are well-positioned to positively respond to the crisis with our teachings, ministries and structures to promote the Catholic HIV and AIDS prevention, awareness and education message.
We invite Catholic ministries, lay ecclesial ministers, parishes and schools to establish creative collaborations for integrating the response of the Catholic Church to the HIV and AIDS crisis into their particular programs and ministries.
HIV and AIDS are sensitive topics to discuss because so many of our values relating to life, death, sexuality, responsibility and drug use may be revealed in the discussion.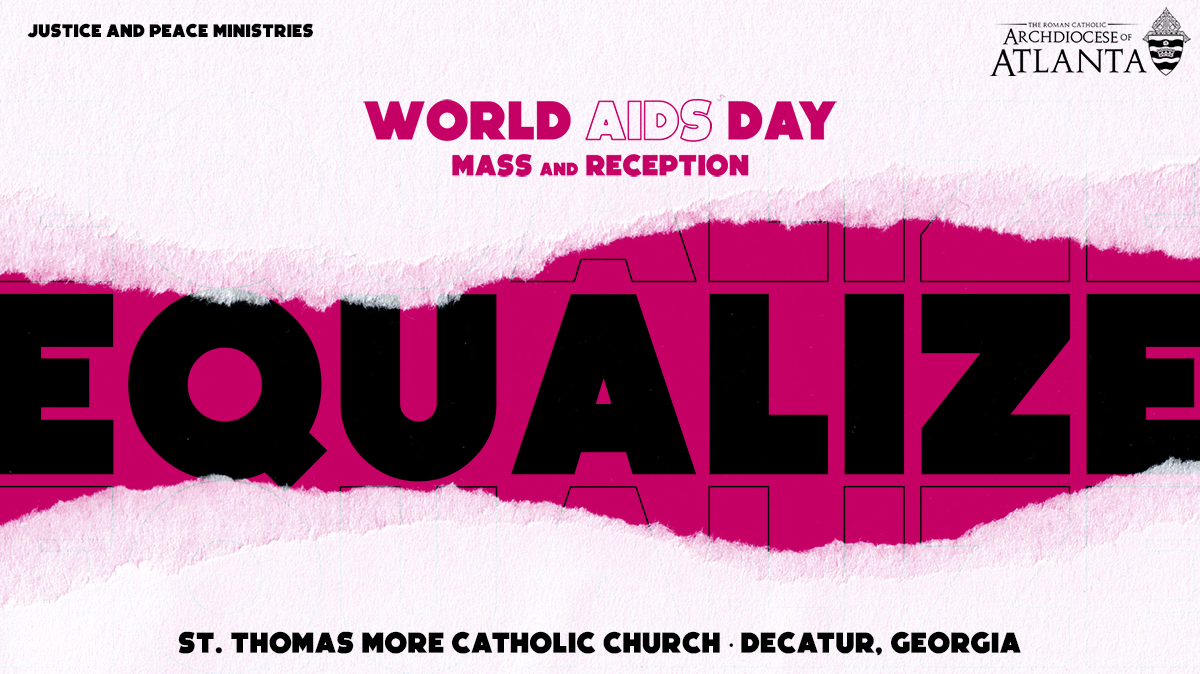 World AIDS Day 2022
The marginalized communities that face the greatest threat of AIDS also face structural inequalities that put up barriers to stemming the tide of new infections as well as preventing existing HIV infections from becoming AIDS. Progress must be made to equalize access to information, healthcare and technology across the Global North and South so that all communities can thrive.
Join us in prayer and fellowship as we pray for those infected with HIV/AIDS, for their families and caregivers as well as for an end to the injustices that obstruct the fight against this and all pandemics. The World AIDS Day Mass will be held on Thursday, December 1, at 7:00 p.m. at St. Thomas More Catholic Church, located at 636 W Ponce de Leon Avenue, Decatur, Georgia 30030. A reception will follow Mass.
Documenting a Crisis
Parishes with active HIV/AIDS Ministries
Basilica of the Sacred Heart of Jesus (Atlanta)
Holy Spirit (Atlanta) – Gift of Grace
Immaculate Heart of Mary (Atlanta)
Our Lady of Lourdes (Atlanta) – Simon's Call
Saint Ann (Marietta)
Saint Oliver Plunkett (Snellville)
Saint Philip Benizi (Jonesboro)
Saint Thomas More (Decatur)
Resources